Aero Plantation
Aero Plantation, "A Place Of Acres", is an area of beauty for the tranquil, peaceful living of its residents. A specifically planned community, it covers 385 acres of land and 38 acres of lakes. Lots are a minimum of two acres and range from open meadows, hardwood forest, lakefront or runway front to seclusion. The natural beauty of the community is enhanced by the preservation of 90 acres of common properties including seven miles of privately maintained paved roads, two large lakes, a tennis court, a basketball court, several golf holes and additional adjoining land. In addition, residents enjoy the use of the 2400 foot paved, lighted aircraft runway (radio activated) and hanger as well. Small aircraft have the right-of-way along roads. Aero Plantation has been declared a sanctuary for wildlife. Many species of birds, animals, and fish live in the lakes, meadows, and forests.
Aero Plantation has many other interesting features.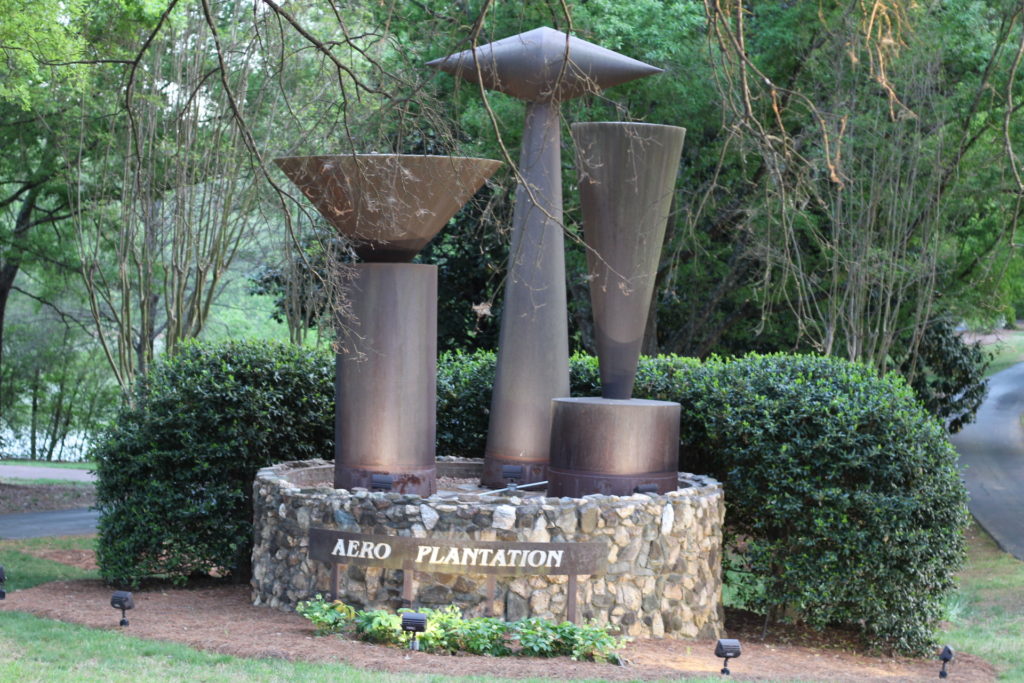 The entrance sculpture was designed and built as a commission by Tom Nunn, an art professor at UNCC and long time Aero Resident. It symbolized shapes as space. It has affectionately been called "The Thing".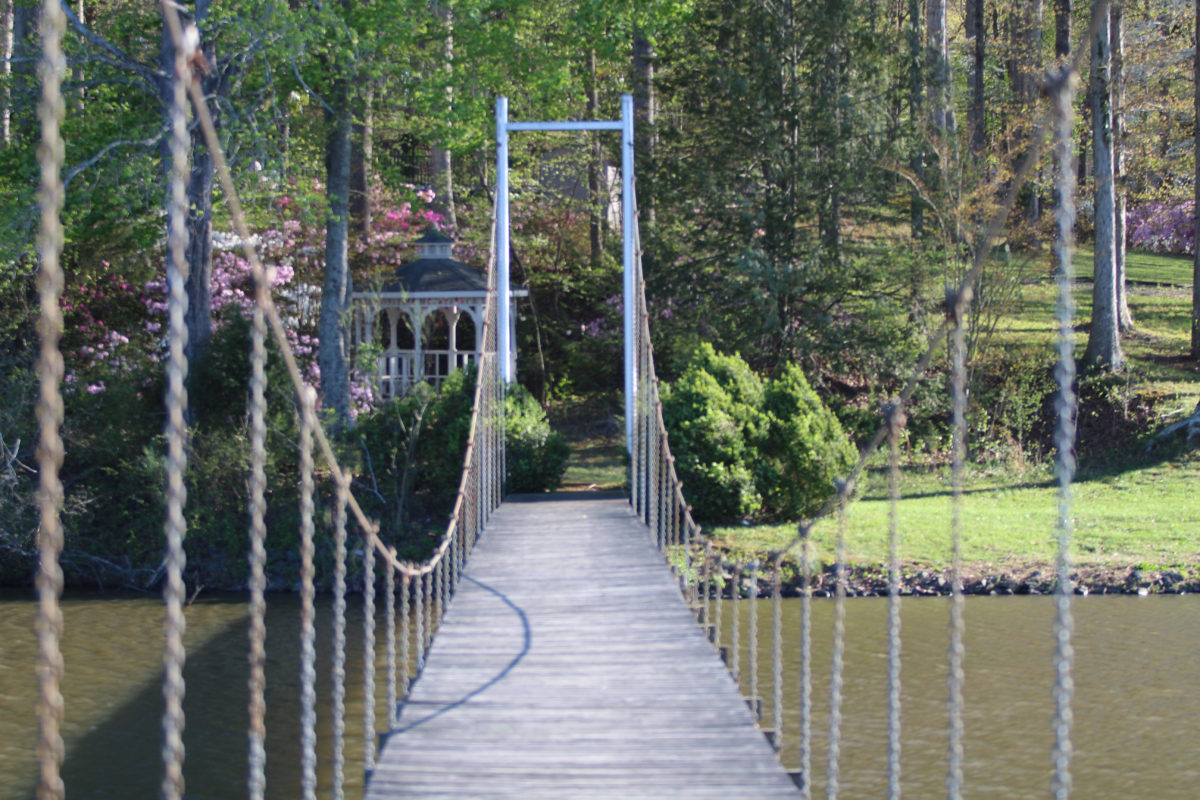 The suspension bridge over the lower lake was built as a replica of the George Washington Bridge in New York. It provides access to a gazebo and to a golf green and tee across the lake.
The History of Aero Plantation
In 1962, James D. Nisbet, a metallurgical engineer, purchased 500 acres of open and wooded land. Founder of Allvac metal Company, now Teledyne Allvac, in Monroe, NC.  Mr. Nisbet wanted to develop a unique neighborhood on this property 18 miles from uptown Charlotte. As a pilot, he planned to construct an airstrip for convenient personal flying access. In 1965, Mr. Nisbet divided the property into 110 mostly wooded, large lots.  He built eight homes in the community and lived in three during the time he resided there. His beautiful "Place of Acres" grew under his guidance to include the lakes, common land, lighted airstrip, roads, tennis court, basketball court, and a golf course.  Residents enjoy observing many different types of birds and wildlife. Mr. Nisbet's vision has offered its residents unique features in addition to a quiet, natural beauty.  James passed away on May 30, 2002.